We basically spent the past two days leveling out the floor and adding the new sub-floor. All of the electrical is in (and working!). Leveling out the floor was pretty difficult and time-consuming, but I've made it much stronger than it was before.
Part of the houses foundation had sunk about 3", so it caused the kitchen floor to slant at an angle to one of the corners. You could put a marble down and the sucker would rocket to that corner very quickly. Funny thing is, when we were demolishing the wall in that area, I found a bunch of marbles that had fallen behind the sub floor and in that area :-). So, my idea was to buy some 2x6 boards as long as the current joists and nail/bolt them to the old joists, but at a level angle (you'll see in the pictures).
Russ came by to help out a bit. Alene has been busy with school work and had to turn in an assignment last night by 11pm (on-line) so she couldn't help.
Here are some pictures from the last two days:
Our $300 gas line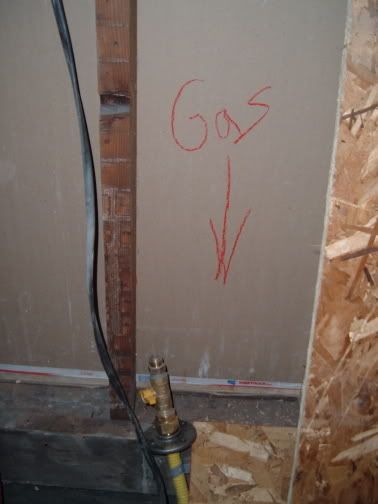 The electrical wiring is done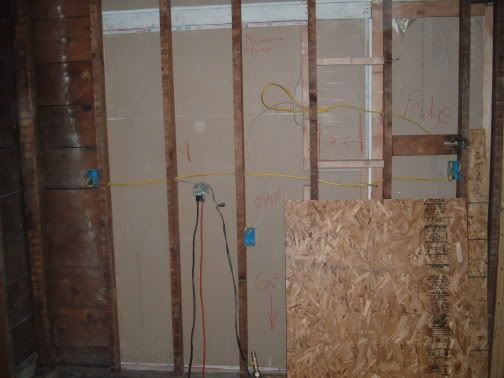 This is how I leveled out the floor. I nailed the crap out of the new joist against the old one, then secured it with some 1/2" bolts.
I put these spacers between each joist to give it some strength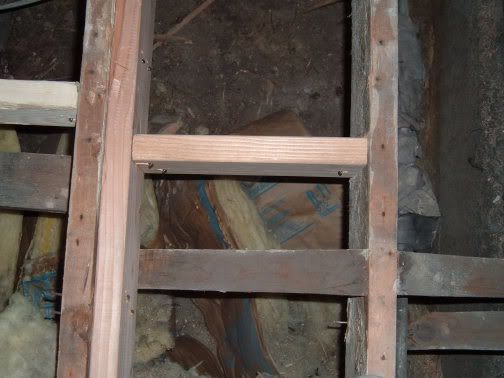 The sub-floor goes down. I left two sections off so I can complete the plumbing. Once the plumbing is done, the rest of the floor will be covered and we can start getting ready to sheet rock the walls.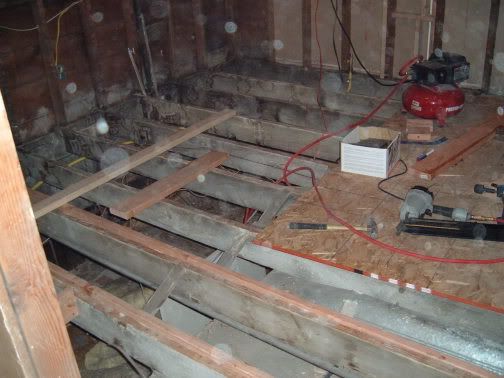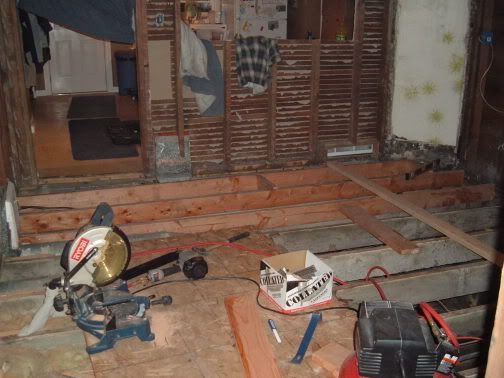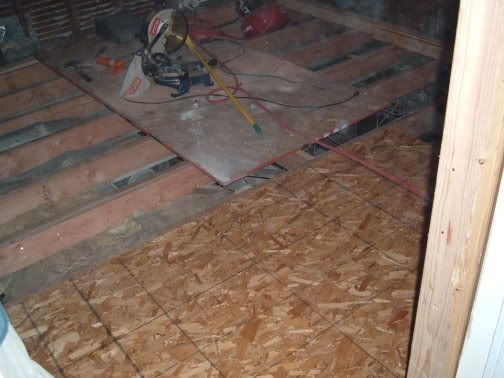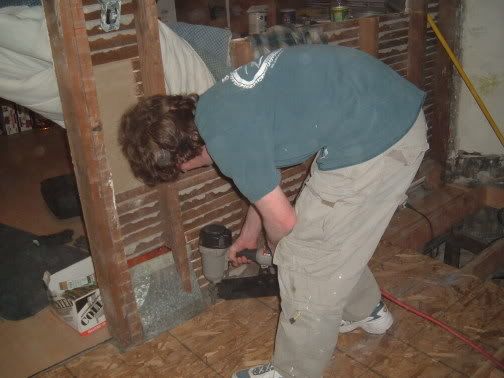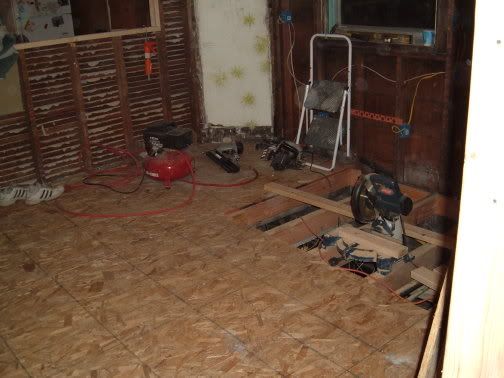 We framed in the countertop/bar window (not sure what to call it??)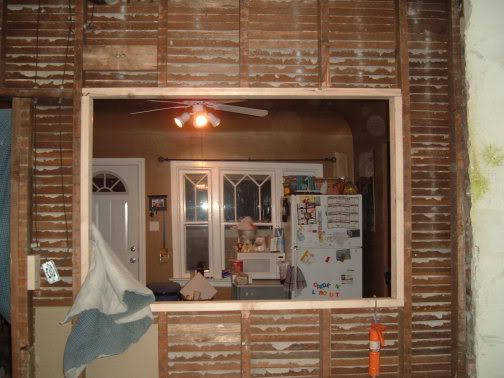 Today we're going to get the plumbing done (hopefully) and the rest of the sub-floor down. Tomorrow is a "rest" day as Alene and I will be going to Yoga and a concert (Reverand Horton Heat; I've never heard/seen him, but Alene has heard he puts on a good show).