Well, for the most part anyway. The majority of the sheetrock is hung. I still have the arch to do in the dining entry (which, like I said, I think I've got it figured out) and a few other tiny areas. Now comes the FUN (not really) part: Muding and sanding. Time to get dusty and wear out my back sanding above my head! Hopefully Russ will come over tomorrow night (as he said he would) and help me with the mudding. He and I have worked on previous jobs, so we work really well together.
Here are some pictures from todays work:
Kitchen window is framed in (still waiting for the window, which I special ordered at Home Depot)
Here is the finished wall in the kitchen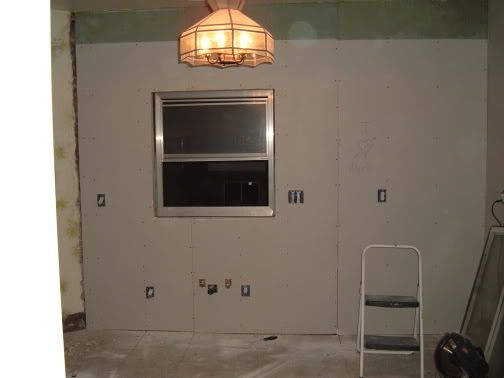 Here is a picture of me in action, hanging some drywall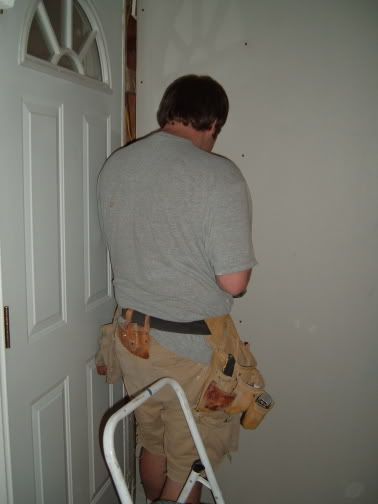 Here is a picture of the finished wall in the dining area (again, I still need to do the arche in between).
Both me and Caiden decided to get in on the graffiti action, so this is what I did
This is what Caiden did (It says "I 'heart' my dad") "sniff", makes a dad proud :-)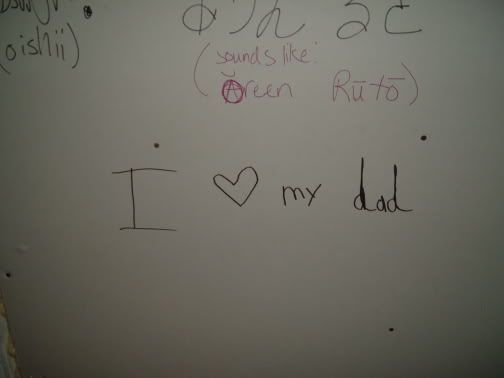 This one says "My dad is build ing the kitchen"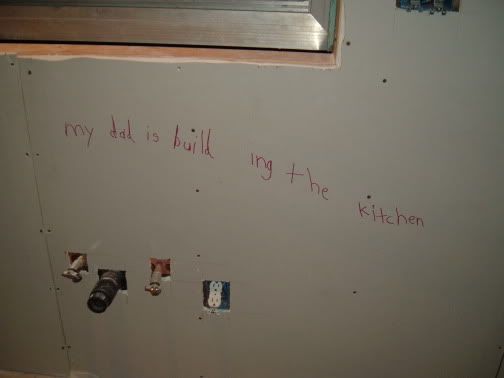 This one says "My dad is bob the bilder"
This is a special "shout-out" to my buddy on Cougarboard