Here are some pictures from our trip to Arches:
Here is a picture of Caiden next to the Colorado River. We camped about 30' from here.
Here is my nephew Lanik, sitting in a camping chair like an adult with his leg crossed. It was hilarious.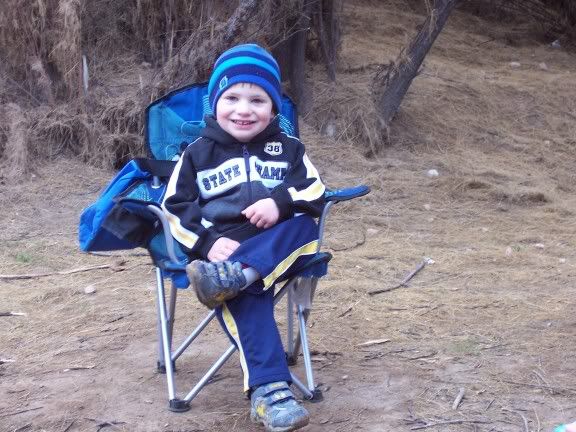 Here is a picture of some petrified dunes (one of the first things you see when you enter the park) with the La Sal Mountains in the background. Notice the snow on them?
Here is a picture of Bill and Lanik on their hike through the park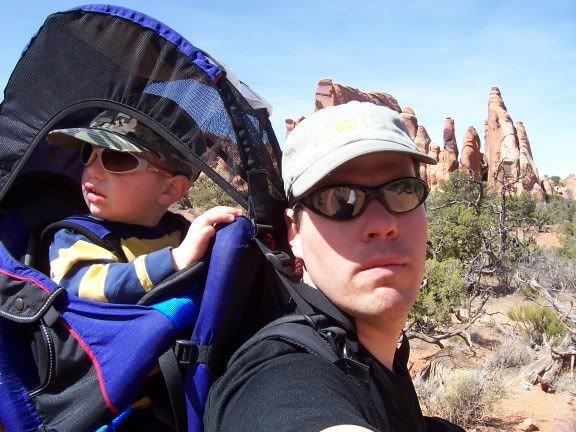 Here we are in front of Landscape arch, which is more delicate than the popular "delicate arch", which you'll see down below. A portion of this arch broke off (underneath) back in '91 and someone actually captured a picture of it, which was on a monument along the trail.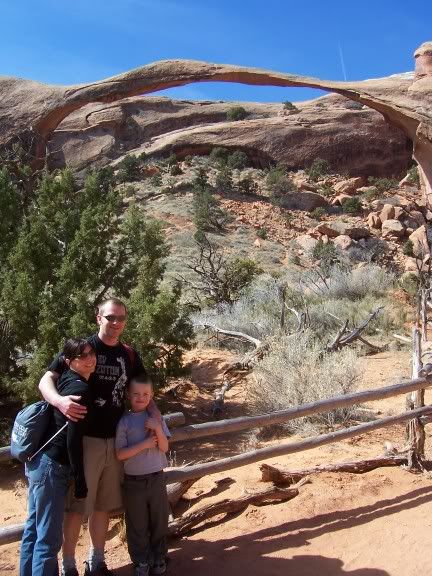 Here is a picture of Clint and Annie (friends of April and Bill who we camped with) on the hike.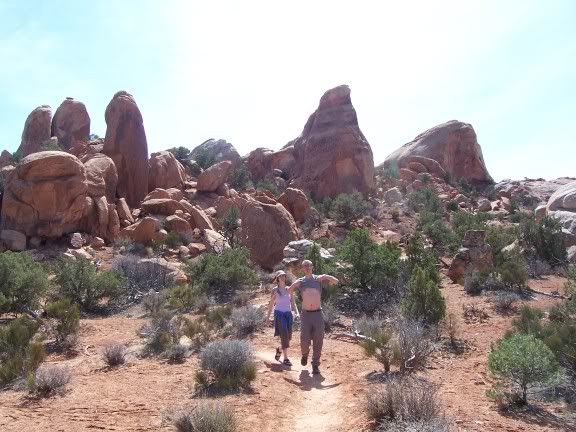 This is a secret spot that Alene climbed up to. You can't see it, but just below her is a pool-shaped area in the sandstone. She was very proud of it and decided that she was going to build a house right next to it and create her own hot tub there.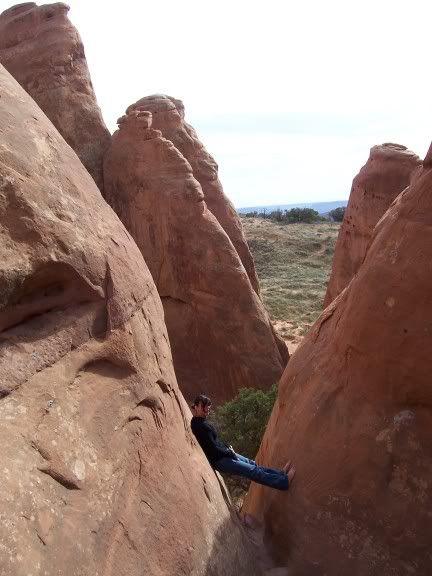 Here we are at the famous "Delicate Arch", which is displayed on all the Utah license plates, as well as any brochure about exploring the desert in Utah. Like I said before, it was VERY impressive to see in person (and somewhat scarry too as you were surrounded by cliff edges everywhere). It was pretty cool that the area made an almost natural theater-style seating around it. Many come up here to watch the sunset.
Here is a picture of some pictographs (or as I like to call them "hyroglyphs", LOL!) which were at the bottom of the trailhead to delicate arch.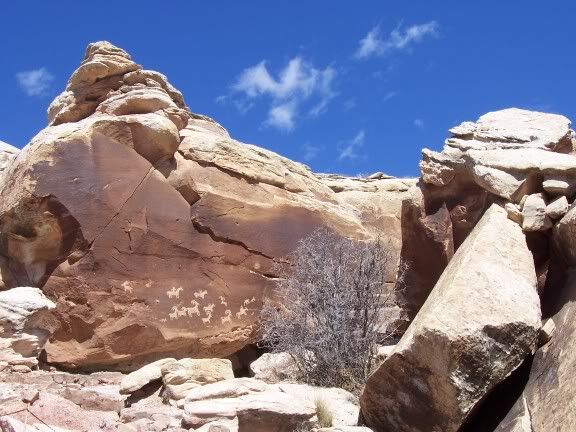 Here is a picture of us hiking to Double Arch, which is where the last Indiana Jones movie was filmed.
Here is Lanik playing in the sand in front of Double Arch
Here is Double Arch, by far the most impressive of them all (with Delicate coming a close second).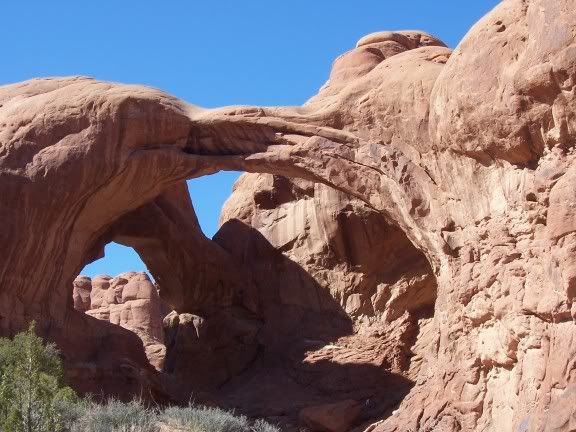 Here is a hike called "Park Ave", which is an area that is supposed to resemble the Park Ave. buildings in NYC. Alene and April did this hike and the boys waited at the end of the trail (you drop off at the beginning and can pick them up somewhere else).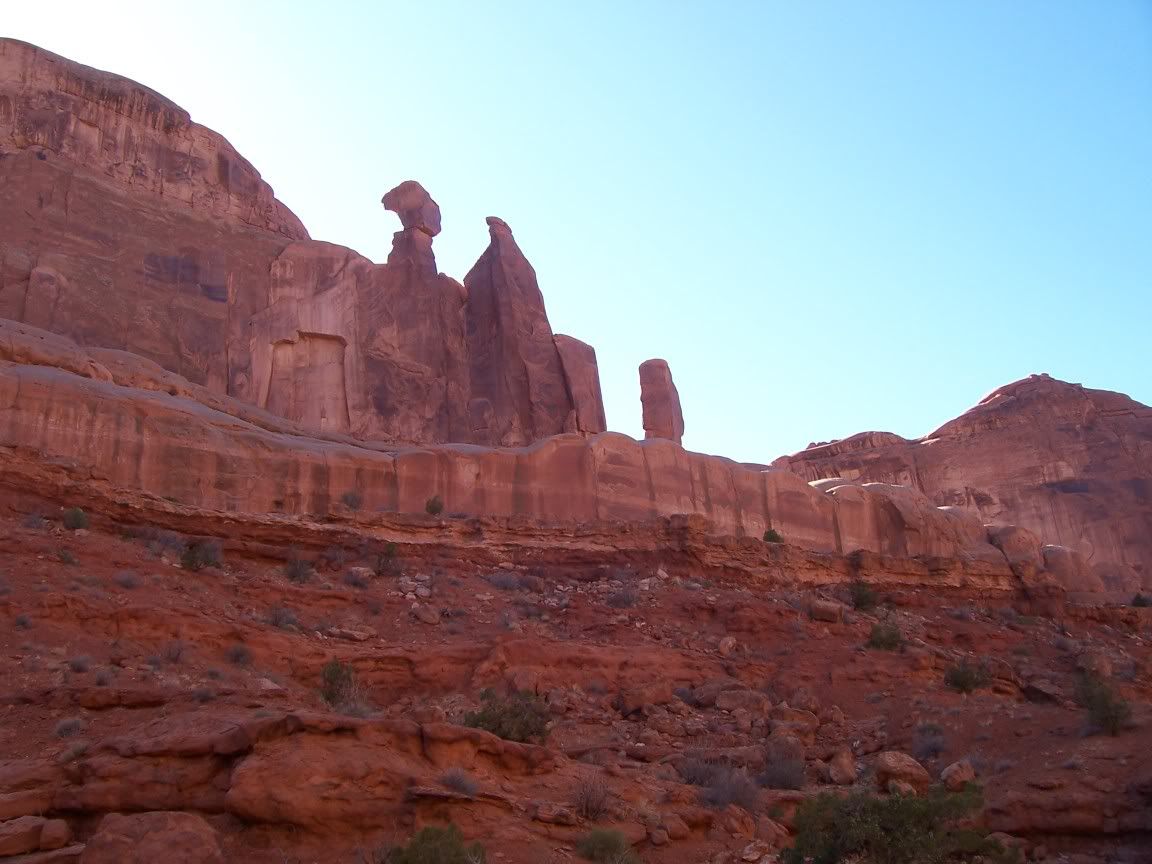 OK. Now it's time to get back to work. I have to get that friggin' countertop up!