Didn't get a ton done on the weekend. By the time I went to the dump and got home, Alene and I were ready to decorate eggs. I really wanted to get a ton done on Saturday, but the day just flew by. I can remember when I was little, how I could not WAIT for the day to be over, now it seems like they get quicker and quicker!
For the kitchen, we basically need to grout the countertops, add the base/door trim, and build the island countertop. I'm hopeing to be able to grout the countertops this weekend, but I guess we'll see. I spent part of Tuesday putting up some of the trim in the kitchen. I spent last night painting the rest of the trim (I paint it before I nail it, less messy that way and I only have to touch up the nail holes). I should be able to put up more trim today.
Last night I built the famouse arch I've been dreading to do. This is the arch that leads you into the dining room. It actually turned out to be easier than I figured.
Here are some pictures:
I wanted to match the arch that leads into the living room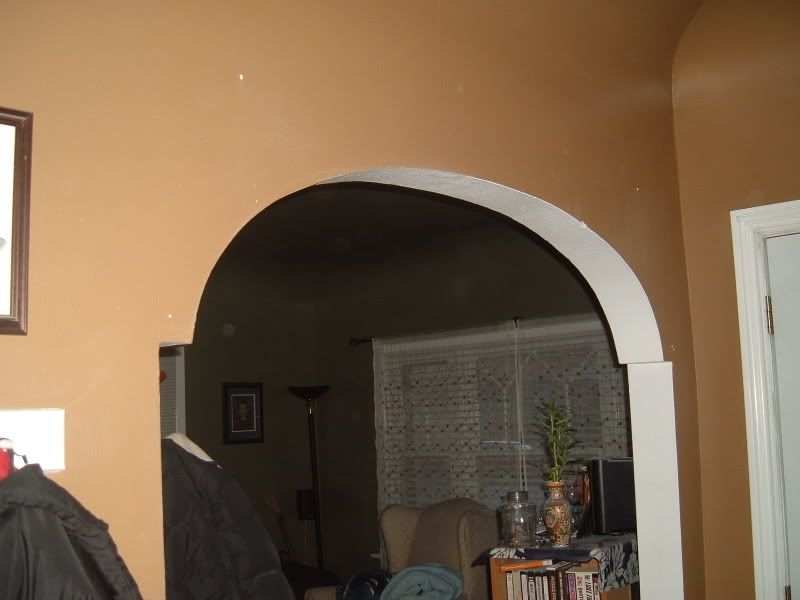 I used some cardboard to trace it and create a template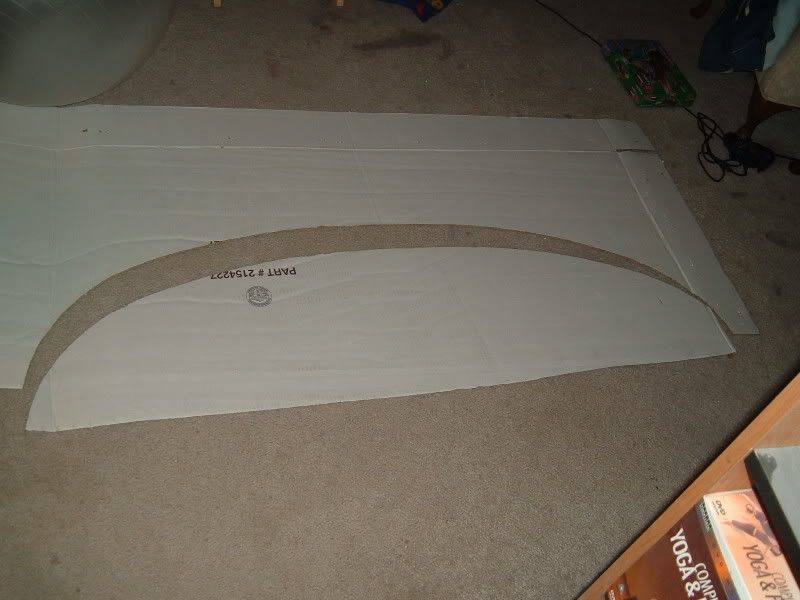 I traced it onto the drywall to cut out
Here it is all cut out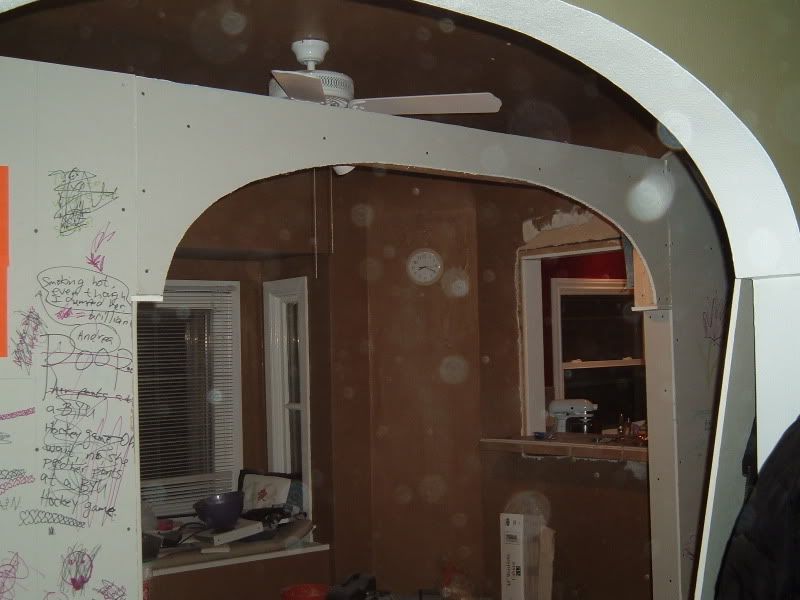 I used cut pieces of 2x4's to fill in, in between the walls, then screwed them in with drywall screws
Here is the rough wall, but not too bad. To hang the drywall under the arch, I had to cut the back of the drywall every inch (about 96 cuts) then broke each cut so the stuff would bend. That took a while.
Here is the arch I tried to match. Not too shabby.
I'm going to try to get most of the trim hung tonight, date night on Friday, then grout the kitchen on Saturday.
I have ton of prjects to do outside as well. For starters, I just want to get the lawn mowed, as it is close to 1' in some spots (but some other spots have hardly grown). I have a TON of weeds taking over everything too. Alene and I are going to plant a garden someday, but we better do it soon.