I didn't have a lot of time to do work last night because I had school and I had to come back into work around 9pm for some after-hours maintenance. However, since I worked late last night, I stayed home this morning (day 10) and got some additional work done.
So far I was able to get the insulation up on the exterior wall and get about 75% of the job sheetrocked. Here are some of the pictures:
Here is the insulation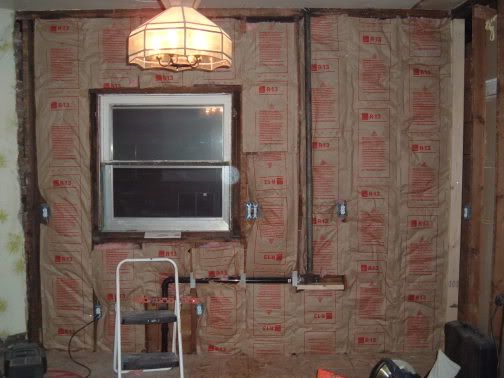 Here is the first piece of sheetrock going up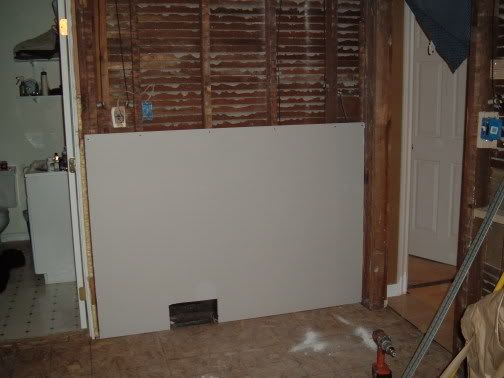 Here is the rest of the sheetrock going up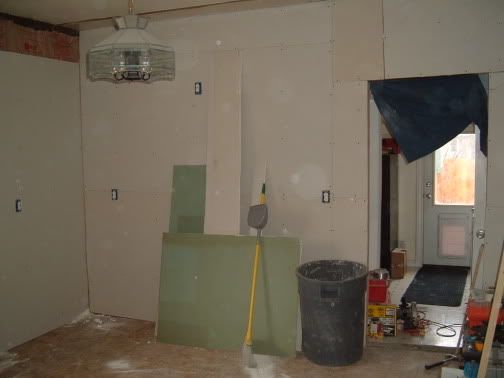 When I was heading to work last night, Alene called me and asked if she could draw on it (since we will be painting over it). I didn't have a problem with it, but when I came home, she had gone to town! She's so funny.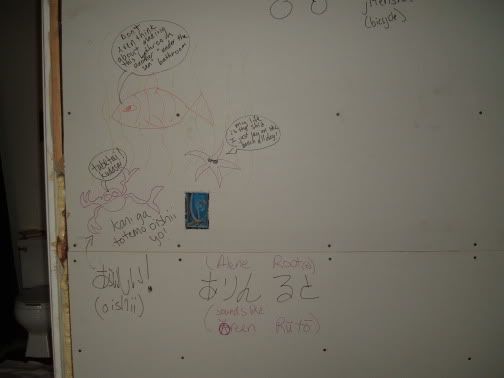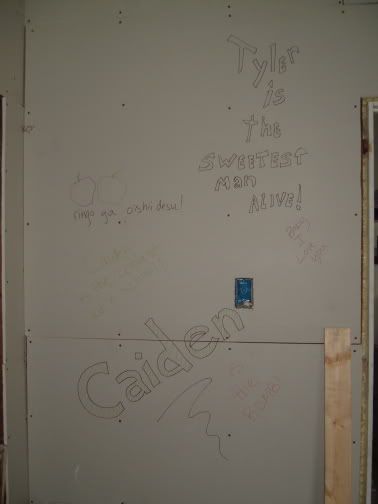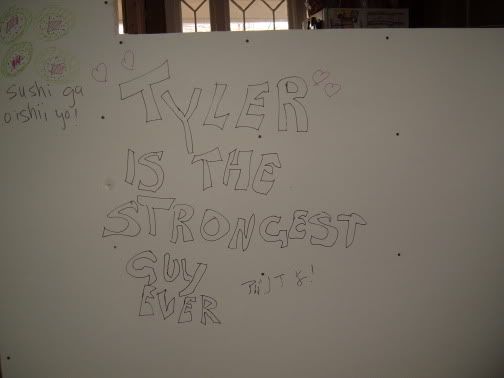 Next thing to do is frame in the rough opening for the new window, then sheetrock around it, then do the sheetrocking in the dining room area. I think I've got the arch figured out. I'm going to use some really thin plywood to bend it into shape for the arch. Should be interesting.
At the pace we're going though, we should have it all ready for painting this Saturday. Then with school out next week, we will be able to tile (should take a day) and start moving the cabinets in by Thursday.
I guess we'll see how it goes.