I've forgotten what the date is, so I'm just going to update what I've done.
This past week was really hectic. It seems there was always something going on each evening.
Anyway, yesterday (saturday), I got quite a bit done, but not as much as I wanted. It's all good though. I got the countertop and backsplash tiled, which is a big step because we now basically need to grout/seal it, then put up the baseboard/door casing trim and we're good to go (for the most part). The last part of the kitchen will be to make the wood countertop for the island, but that is about it (and isn't a huge job, just takes a little patience). Alene and I still need to pick out what kind of wood we want to use. Not sure what a good "hard" wood is. I don't really like Oak because it's EVERYWHERE (but it's good for burning). I like Maple and poplar and some other woods I can't think of at the time (almond maybe?) but I'm not sure what is the strongest and most durable.
Anyway, enough of my thoughts. Here are some pictures:
I started off doing the countertop edge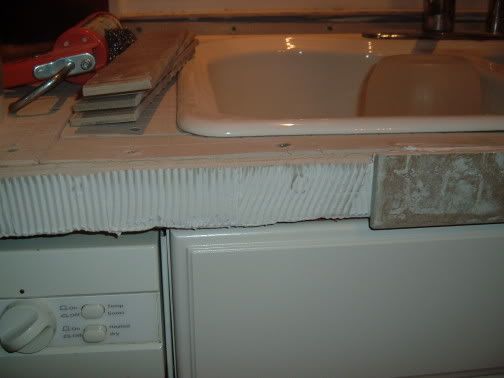 I then proceeded to put up the middle trim piece. At first we had thought about putting pieces of mirror on the backsplash, but the stuff was so tough to cut and work with, we ran to home depot and found this trim stuff to use, which turned out really nice. Not a bad last-minute adjustment.
Break time (I BBQ'd hot dogs in the pouring rain)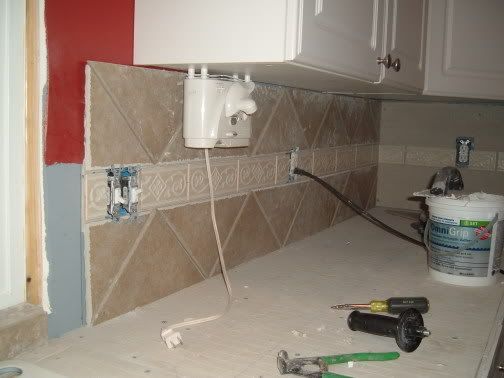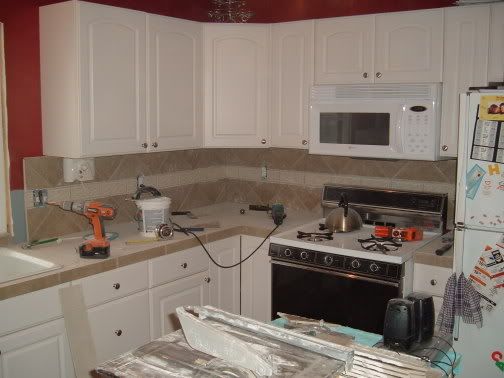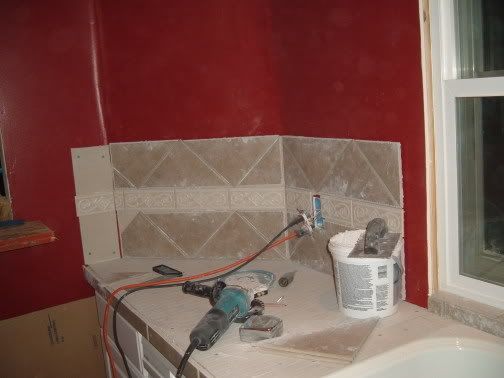 Oh yeah, I also took a break and built the countertop for the easeway from the dining room to the kitchen. I'm going to tile that today.
Next up will be the grout job....