Here are some pictures of us hiking areas of Atlanta
Stone Mountain:
I remember sticking a piece of gum on this pole last time I hiked it, so I found it and was looking to re-chew the sucker.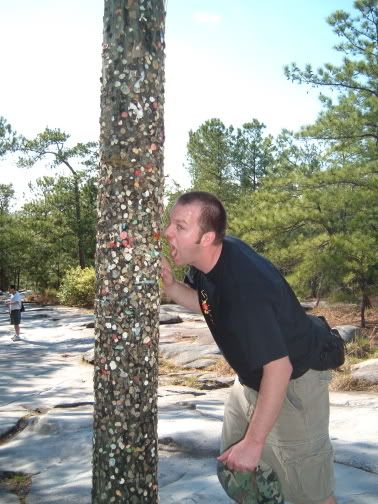 Tyler on top of Stone Mountain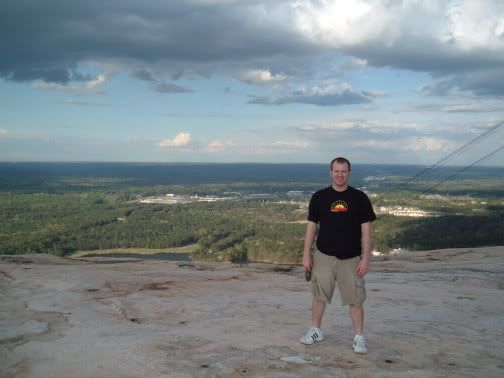 Alene on top of Stone Mountain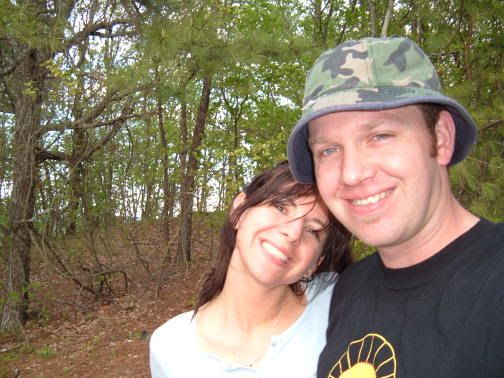 This was a cute little bridge that was built around the 1880's and was moved to the park around 1920. The history said that it cost $1400 to build, but $19000 to move. Pretty funny. It was built with all wood, no metal. It has wood pegs holding all the boards together. Pretty impressive.
This is the famous carving of General Lee, General Stonewall Jackson, and Confederate President Jefferson Davis. The 2nd part of the KKK was formed at the top of this mountain. Pretty freaky. It took 20 years to do this carving.
Kennesaw Mountain:
There are a lot of civil war battle grounds in this area. This mountain was used as a look-out as well as a defense. The confederates were crushed here as well as out-manuvered as the Union simply fought for a bit, then went right around them.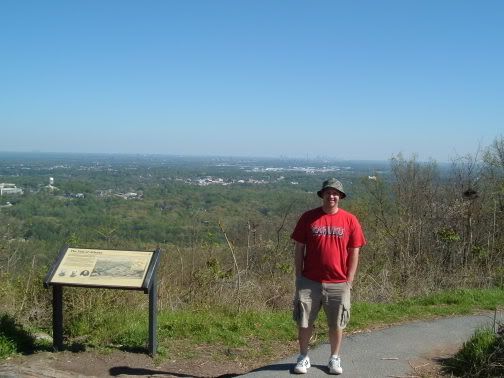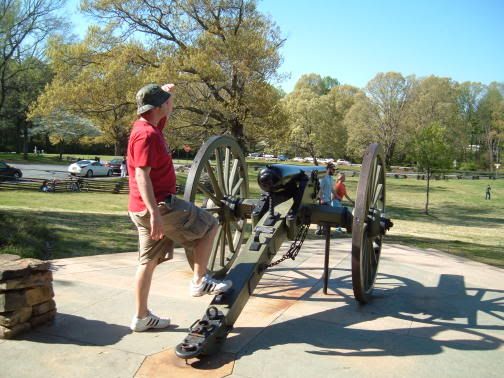 Finally, on my birthday, we went fishing (pictures will be on another link). We didn't go fishing for my BD, because nobody I was with new. I was fine with it being that way (I don't like attention on my BD). However, when I returned to my hotel room, there was some room service consisting of some berries and whipped cream, some DELICIOUS chocolate cake, and milk. It kind of worried me because I had no idea how it had gotten there. I figured someone put it in there on accident, so I didn't touch it thinking I would be charged for it. It had no occured to me that it was for my BD (in fact, I had already forgotten that I was 29).
I called Alene a bit later and talked to her aboutt the fishing day, etc.. I then mentioned the room service tray that was in my room and how I was wondering how it got there and why it was in there. She then said, "maybe because it's your BD". It hit me then that SHE did it for me. I was so stoked because everything on the tray looked delicious, AND for the fact that my wife is so thoughtful. Thanks baby. Here is a picture of how it was set up in the room.