We went out to Lake Lanier to do some striper fishing (Striped Bass). We only went out for 4 hours, but it was funner than I expected it to be. I don't fish (I have, but I don't do it regularly) and I am looking forward to learning the art/skill of fly fishing in the future (when I have more time), but I've never thought much about wanting to go out on a boat and just sit and wait. I'd rather work it up and down a river like the fly fishermen do.
Anyway, here are some pictures:
This was what the sunrised looked like on our ride out to our spot
This was our guide (shane), who also owned the guide service company. He was pretty much leading all his boats as to where to go, etc. He was a stud fisherman and knew exactly what he was doing.
border="0" alt="" />
This is the first fish I caught, which was a spotted bass. We weren't looking for those though and it was only 6 lbs, so we tossed it back.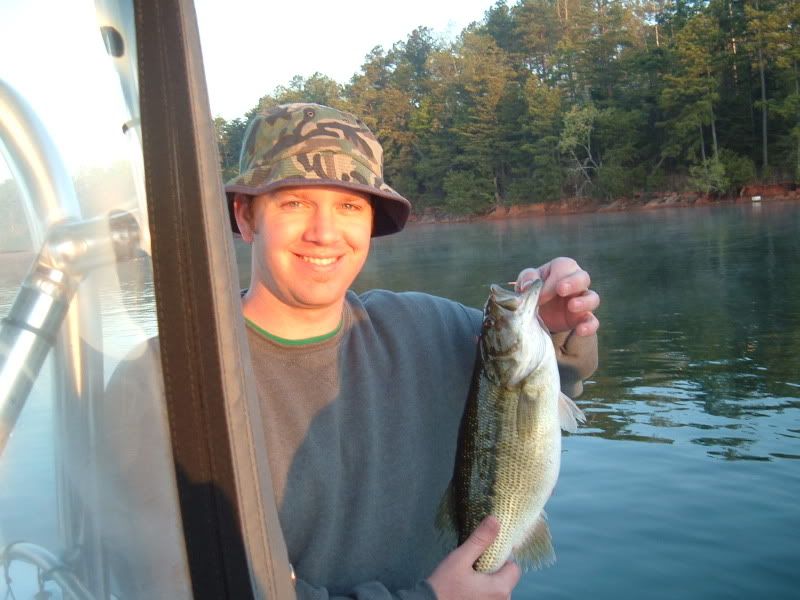 Here is another striper I caught. Biggest fish I've ever held.
This is me kissing one of my beautiful babies.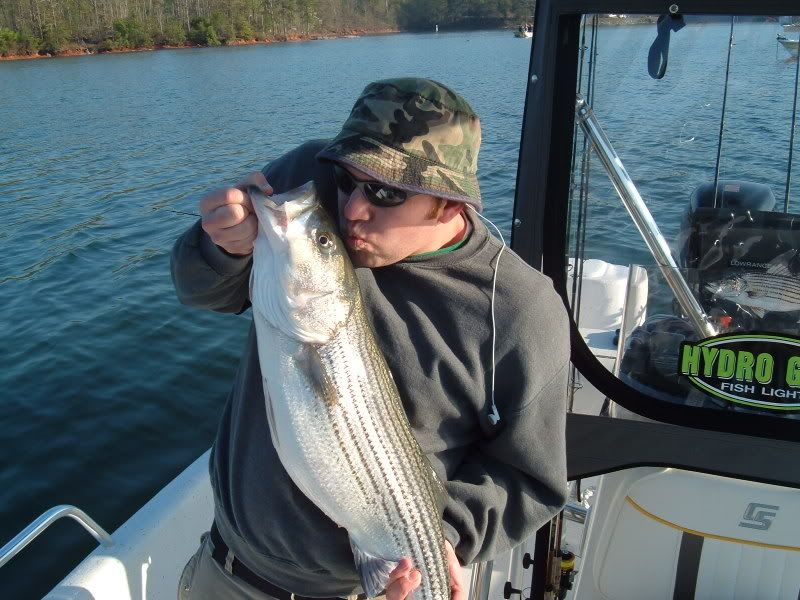 This is one of my co-workers (Todd) with a tasty bass.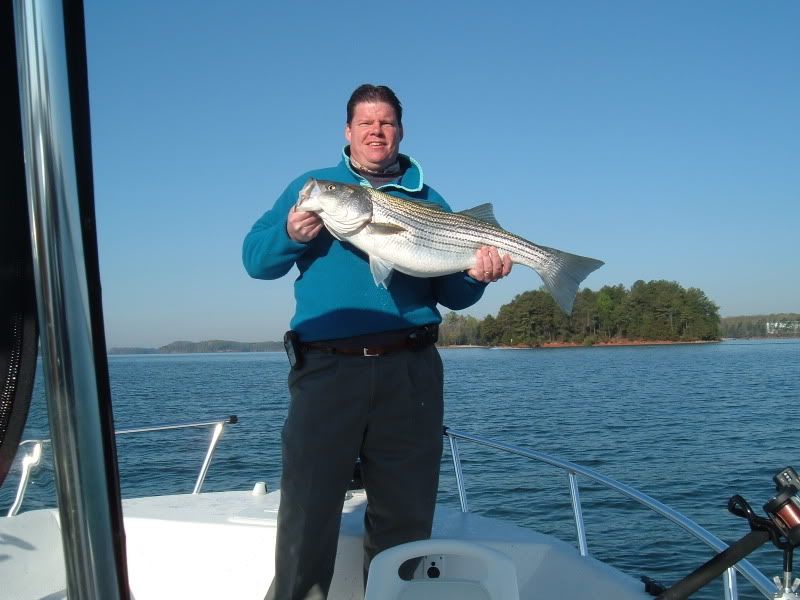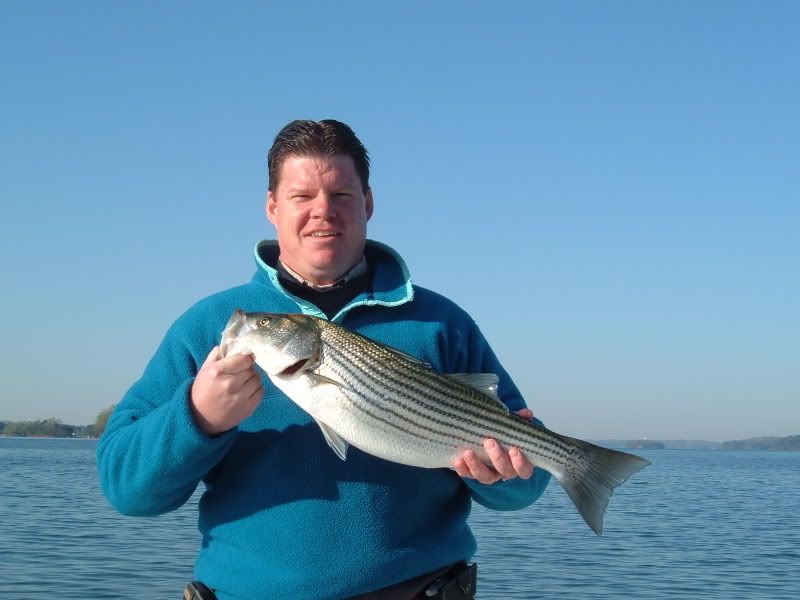 Here is a striper another co-worker (Al) caught. This one was HUGE (about 23 lbs)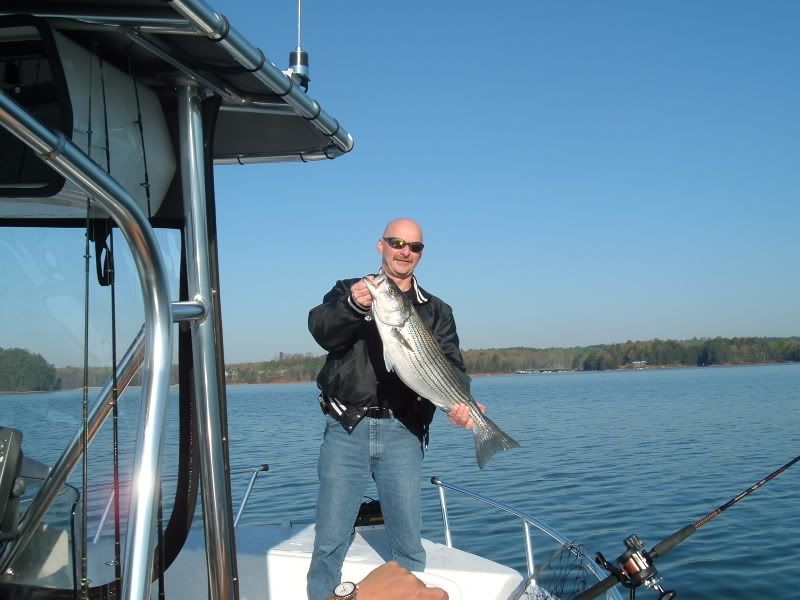 Here is Al on the boat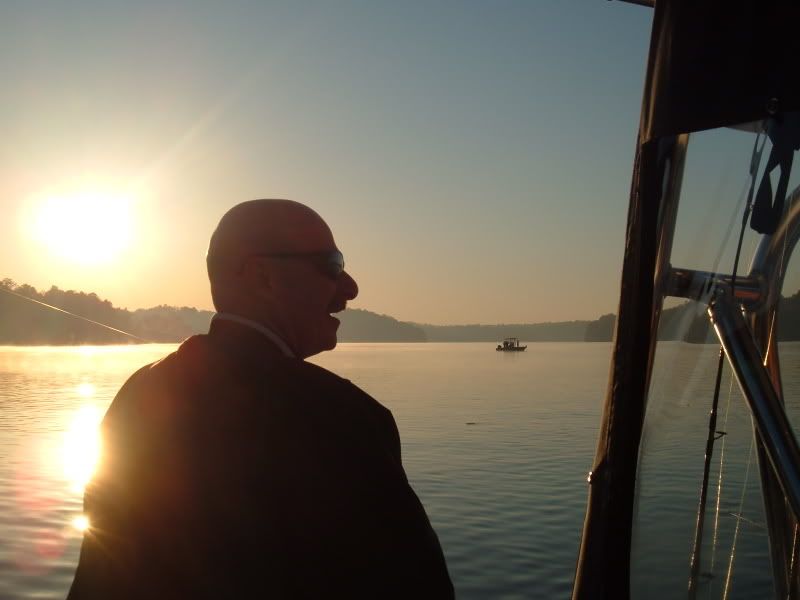 Here is the losers (my other co-workers) boat, from a distance. They drank more beer, so they didn't catch as many fish :-).