Just wanted to post some more arches pictures. We let my brother Russ borrow our digital camera, so we had to go back to that old primitive 35mm camera (with FILM in it!!). We finally got those pictures developed.
This is Caiden all pooped out from the Saturday at arches.
Here is me and Caiden hiking up to Delicate arch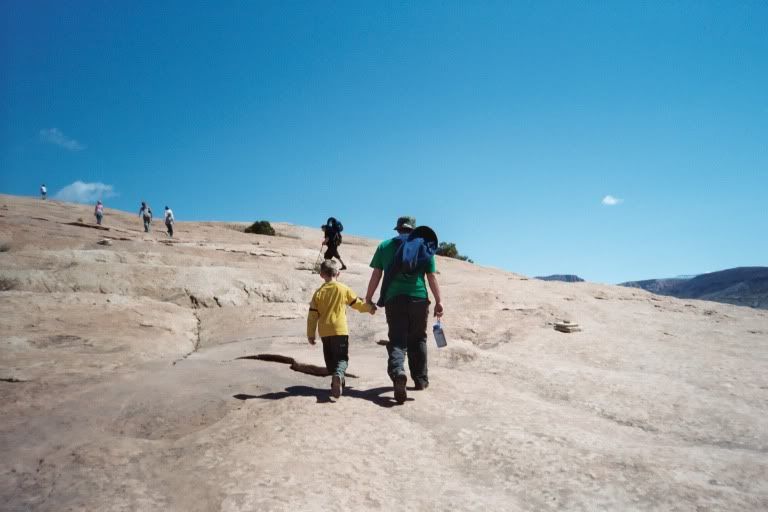 Here is a picture of the family up at Delicate arch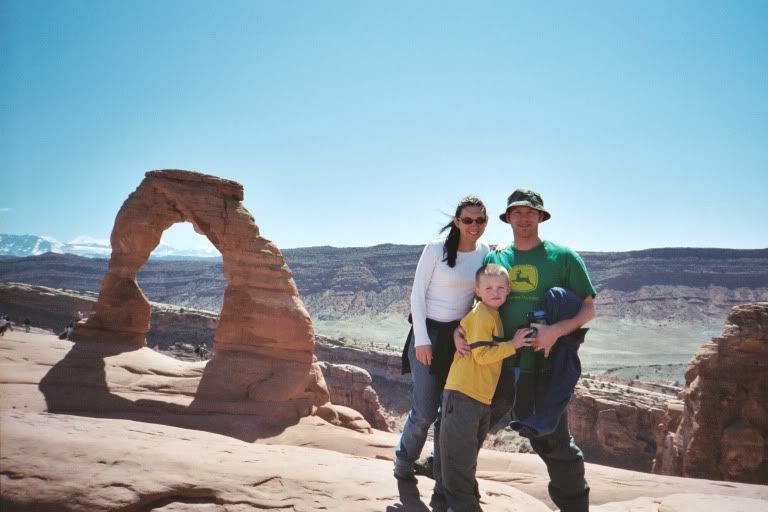 This is me and Caiden standing under Delicate arch. That sucker is WAY bigger than you would imagine.
Here is a look at the arch from another little arch (or more like a hole poked through the rock that you can see Delicate from).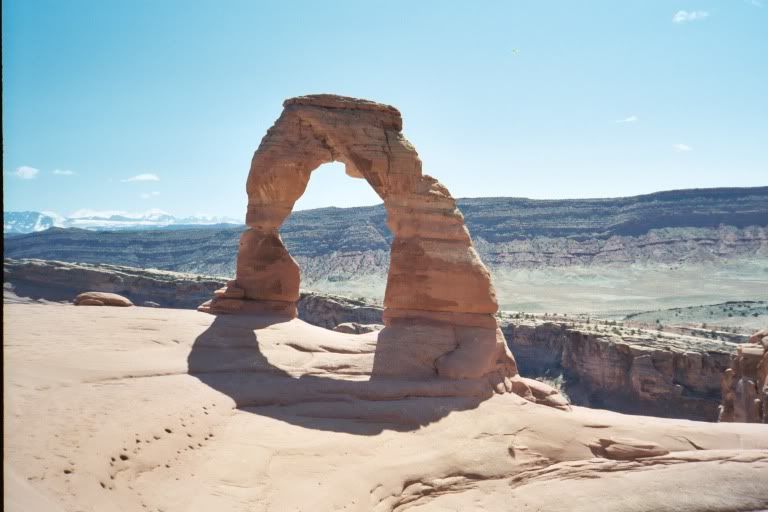 Here is a view of the natural "Bowl" that is created next to the arch. It is pretty scarry being up there with kids.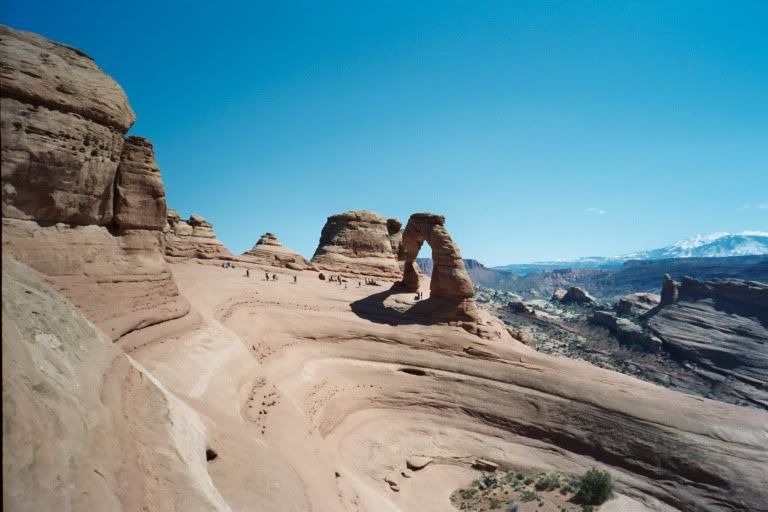 Here is Alene in the mini arch by Delicate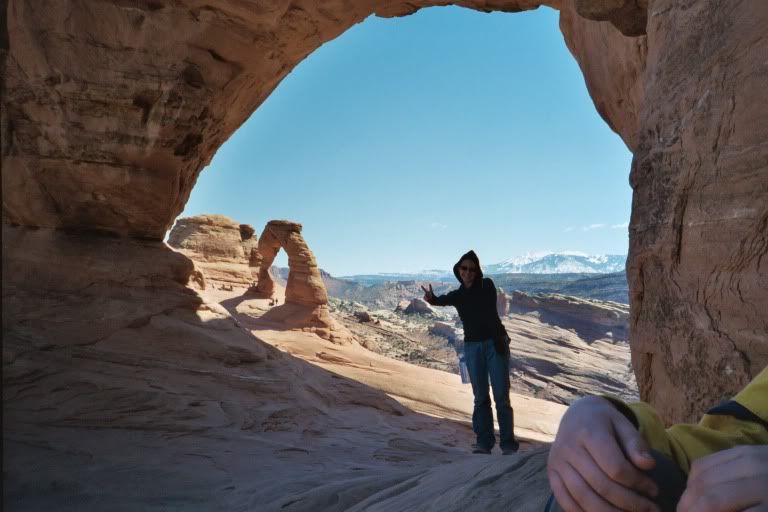 Here is the family up above delicate a bit. It was so windy up there, I felt like any moment we would be blown over the top!
Here is a crazy photographer (you can't see him so well, but I circled him in red). Homeboy inched his way down this wall there to take pictures. He had no climbing gear on or anything. You can't see the drop, but it's basically grand canyon below him.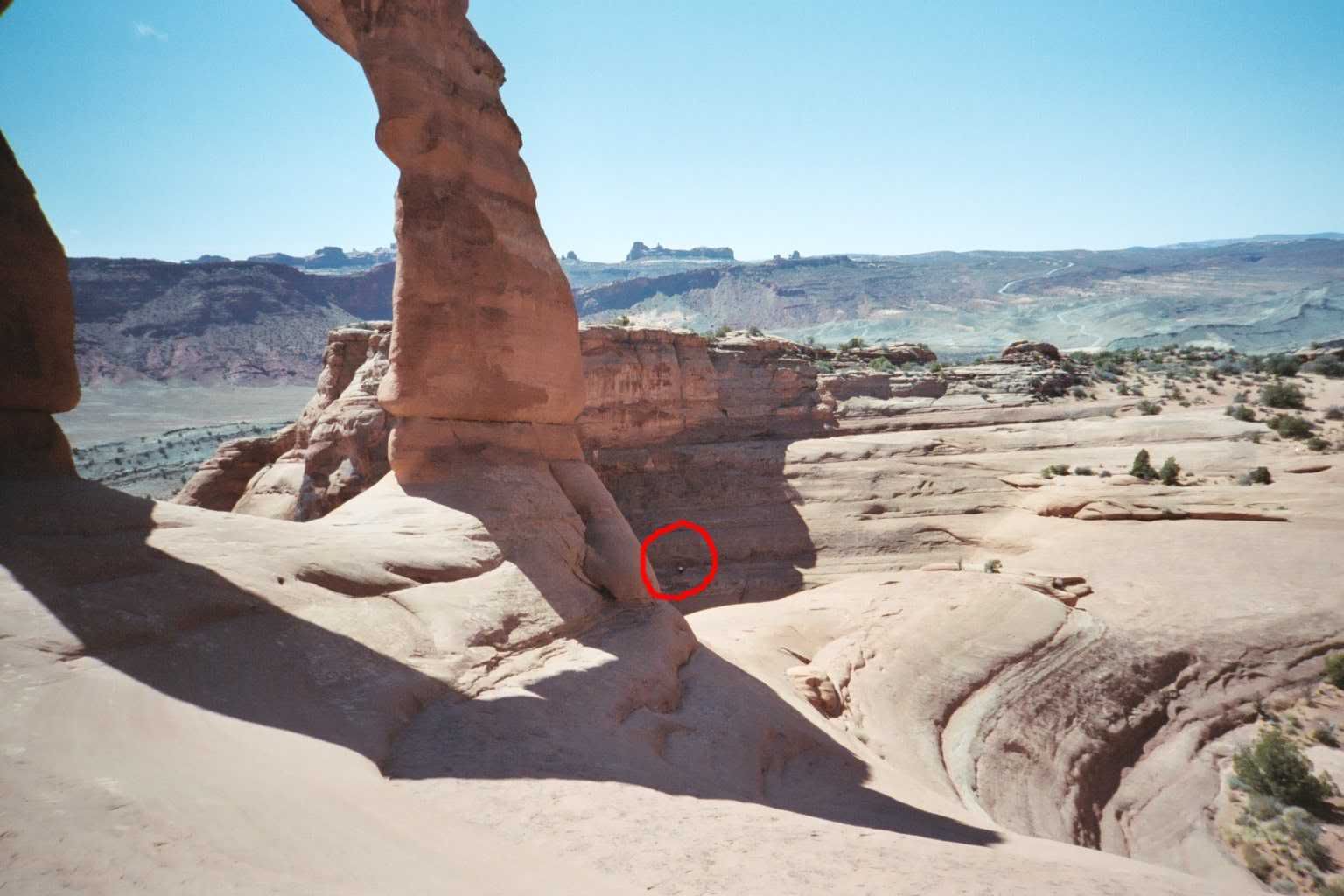 Here is Alene, April, and Caiden inside of double arch
Here is a picture of double arch.
Here is a picture of me finishing off a (root) beer after hiking down. Caiden took the picture.