Have been meaning to post some other pictures of stuff.
Caiden started Kindergarten last month. Here is his picture from the morning we headed out to school:
He is doing pretty well so far. He is a little shy (as usual), but takes school serious. He had his first field trip to the zoo and I went with him. I was in charge of a group of kids from his class. Here are some pictures from that day:
I also did the finishing touches on his fort we built (almost, I actually have to add a slide to one side and add a soffit, but other than that it's done). We painted it and added trim around it. I'm going to keep the trim the natural color (I was going to paint it white, but I think the natural color looks pretty good).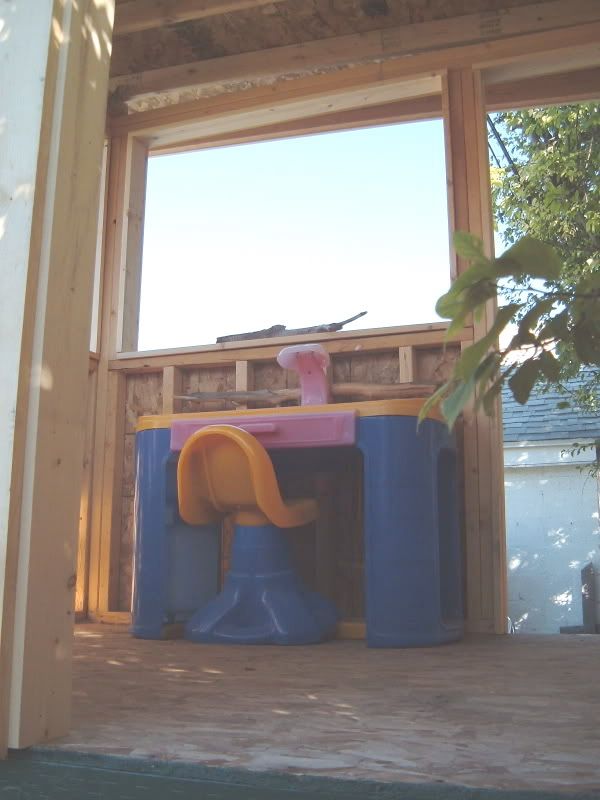 As you can see, he's already got it stocked with an arsenal of weapons as should every little boy's fort be done.