Alene, Caiden and I spent the morning shooting the crap out of the bare walls of the kitchen with my paintball gun. It was fun.
Here are a couple of pictures of the bare kitchen before we shot it up.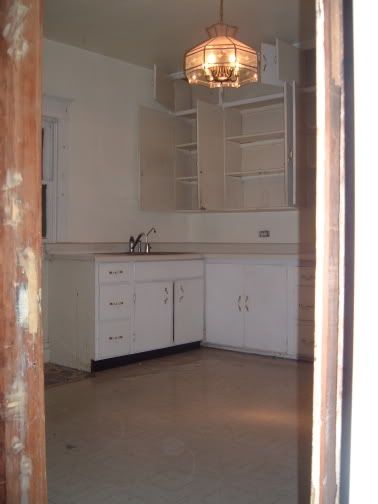 Here are the pictures of the aftermath.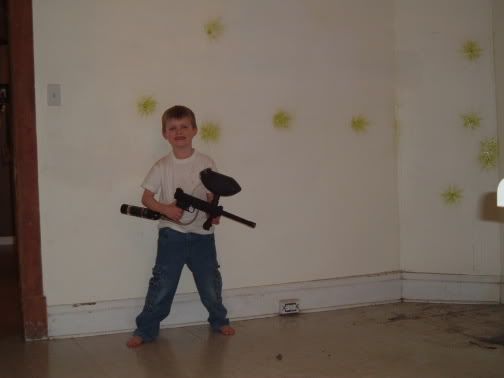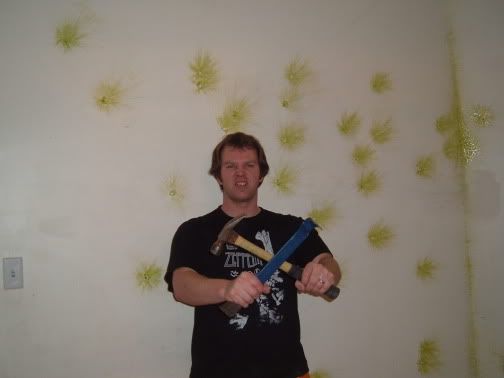 We then took the innagural beating of the wall with my framing hammer.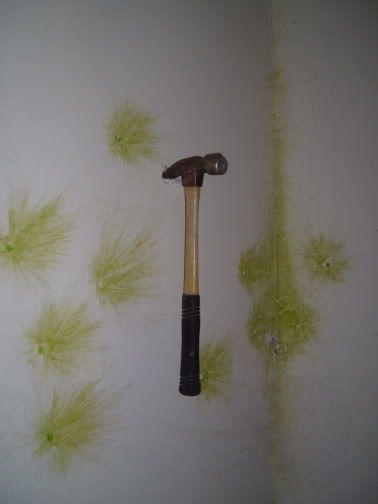 Now it was time to get to work. We got most of the walls knocked down. We just have half of the south wall, which has the wall cabinets.