We're going to be tearing the kitchen apart tomorrow. I wanted to use my blog to update the progress. We plan on tearing the complete kitchen apart down to the bare studs and the floor joists. We will be moving a gas line and water/drainage lines as well as some electrical. It's going to be a blast!
I'm going to post some before pictures. I must warn, they are hideous and we have had to live with this kitchen for some time. Remember, I warned you!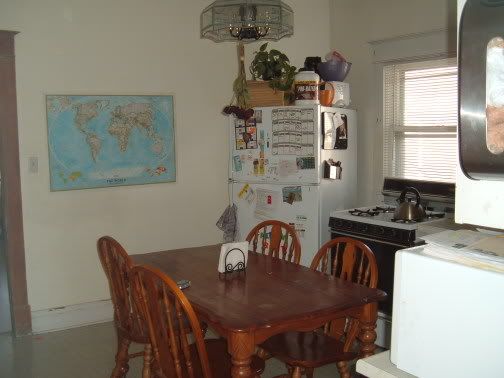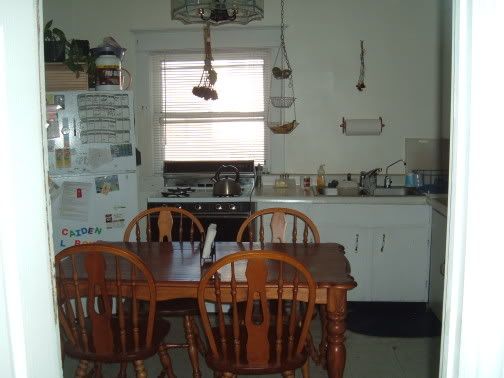 In addition to this, we decided to turn our front room into a dining room. We will accomplish this by building a wall in the front room to separate it. We will also have an open counter from this room to the kitchen where we can put a couple of bar stools. This is going to look WAY different by the time we're done.
Here are pictures of the "before" view.
The dining room will be on the left of this picture. The wall will extend from the left of where this picture was taken, all the way to the wall where those book shelves are. There will be an arched opening to be able to enter it. We will also cut an open area/counter top right above those book shelves to create a section where you can serve from the kitchen easily.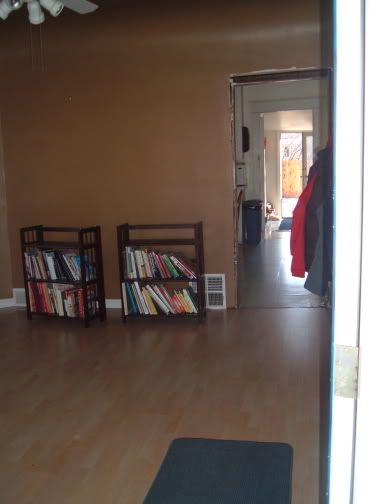 This is the view looking the opposite way from the first picture. The dining room will be on the right with a wall and arched entry way to enter.