I watched most of the USC-UCLA game last saturday and that dude single-handedly destroyed any chance of UCLA making it a game. He plays like he's able to break everything down in slow motion and take advantage of the situation.
Here is a picture of him jumping over someone. Someone on Cougarboard said this should be the new Heisman pose (so, would that mean the award would now be the "Bush" award?)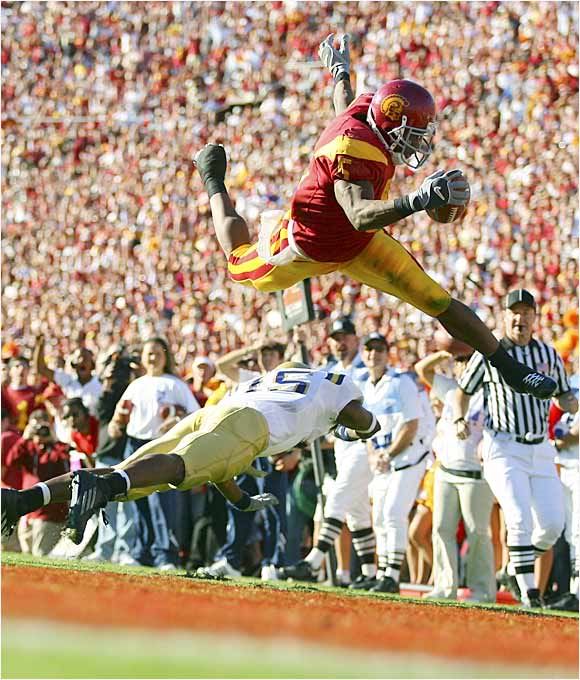 Anyway, I'm excited for a guy like this to be as amazing as he is. He's a very good person that is very focused on what he does. He's not a trouble maker or a loud-mouth like some of the people you get from college to the NFL. He is a team player and will do anything a coach asks of him. He's going to have a great NFL career.