I've never had the honor of being jolly St. Nick, so it was fun (and hot). However, all my nephews, nieces, and even Caiden figured out who was under the mask.
Alene has been a good girl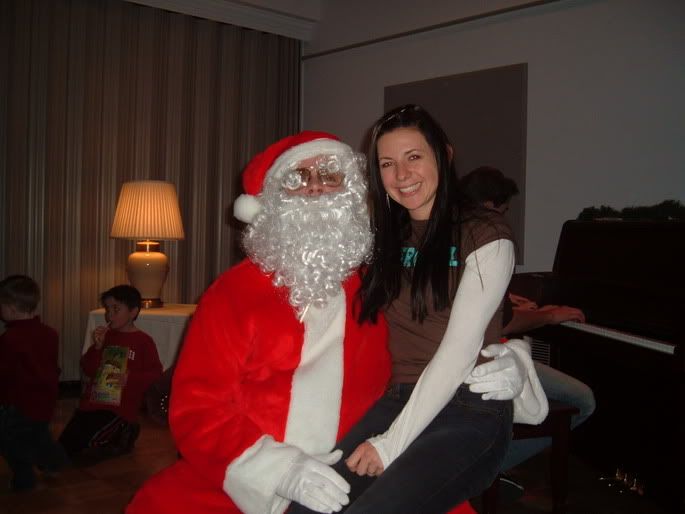 I had to go pick Caiden up out of the corner of the room to put him on my lap. He refused to come over, since he knew it wasn't really Santa.