Dear Family and Friends:
We hope you're all having a wonderful time celebrating the holidays and that this year has been a good one for you and your family.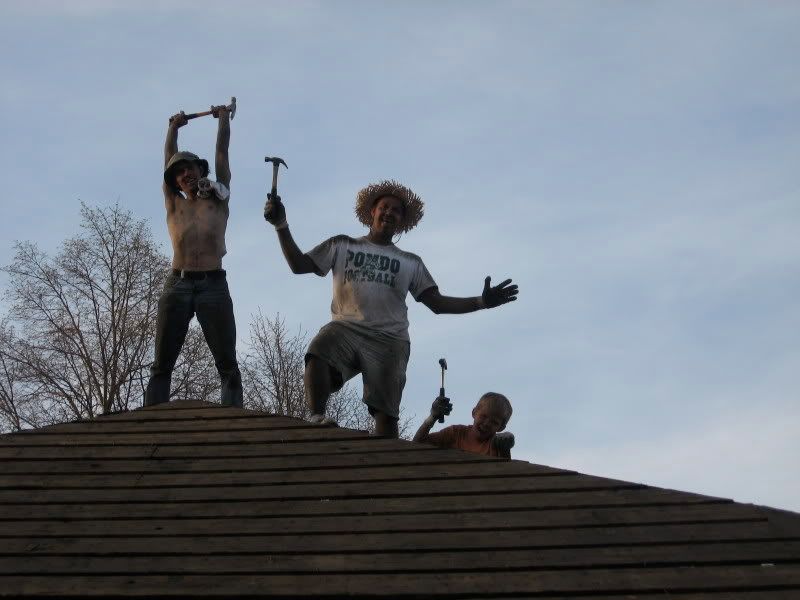 In the spring we, along with most of the Root and Speer family,
ripped off our old roof
. It took exactly 12 hours with everyone there to get the 3 layers of asphalt shingles off and the original layer of shake shingles. Then, with some help over the next week or so, we laid the plywood, rolled the tar paper, and nailed in all the shingles for our new roof! We are now good to go with the homeowners insurance regarding the condition of our roof and one more step closer to the being able to move out and get a bigger place for next year.
In May, our family took a longer camping trip down to
Escalante, UT
in southern Utah. We were re-visiting the site where Alene did her archaeology dig six years earlier with BYU. We love the area down there . It's filled with all orange sandstone walls and lots of greenery by the river. We did several hikes including one to a beautiful waterfall where along the way we could see Fremont Rock Art. We also hiked the narrowest hikeable slot canyon in Utah. We had to walk sideways just to get through. At times we had to ferry some of the kids along over the gaps (caiden and his cousins) and over obstacles. It was a wonderful trip and we hope we can continue to visit the area more often.
Tyler's parents bought a ski boat in early summer, so we spent as much time as we could on some of the local Utah lakes. Alene dominated on the slalom skis and did a good job learning to wake board. Caiden wasn't quite ready for the big time, so he settled for the water tube. Tyler had a blast learning to wake board, and despite a chipped tooth he received behind the boat, he came out alive.
Tyler coached high school football this year and Caiden played his first season of flag football. With season tickets to the BYU games, that meant that at one time, Alene went to 5 football games in one week (what an awesome wife). Tyler's team made it to the state playoffs. Once again, BYU will be playing in the bowl game in Las Vegas just before Christmas, so we're making a quick trip down to watch the game. It will be Caiden's first bowl game.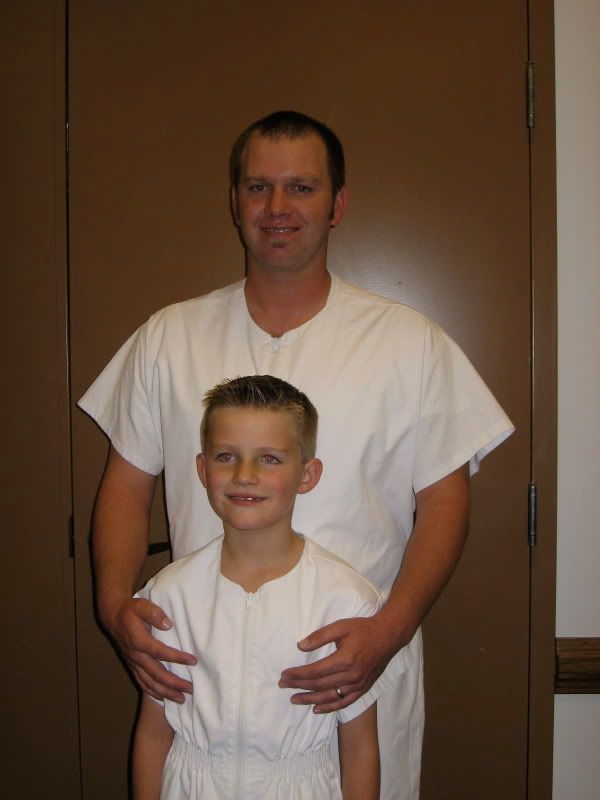 At the end of October, Caiden turned 8 and we organized a multi-family get-together for his baptism. The whole thing turned out beautifully and Caiden was so handsome. We are so proud of him.
After football season,
Tyler and Alene took a trip to Mexico
together. It was our first time to get away for a (almost) week and Tyler's first time out of the country. We stayed in Cancun and had a chance to visit the Maya ruins in Chichen Itza. Tyler showed what a stud he is a boogie-boarding and Alene turned out to be a scaredy-cat when we snorkeled, she didn't like swimming over those huge fan-like ferns that touched her legs. We also rented a speedboat and drove it through the lagoon to get out to the reef, that was really fun.
We also wanted to share how excited we are to be having a baby!! We expect it to arrive sometime in late July or early August, but can't be quite sure yet. It's not going to be twins (much to Tyler's chagrin), so don't even start to get excited about that possibility.
We love you all and hope you have a very Merry Christmas and a happy New Year.