It was a good weekend for football. First, the Soph team I coach won their game 43-6 and the only TD they scored off us was a lineman interception of a screen pass that he took back 70ish yards. Good for him, as it will be the only TD he likely scores in his life. It probably took him 2 minutes to run that far :).
Then the varsity rips it up the following night.
Then Caiden takes his first ever hand-off to the house for 45 yards and a TD:
Here is a video of him making a TD-saving tackle:
Here are some other various pictures of him in his game. He is the only one on the line (when he played line) that chose to get down in a 3-point stance :).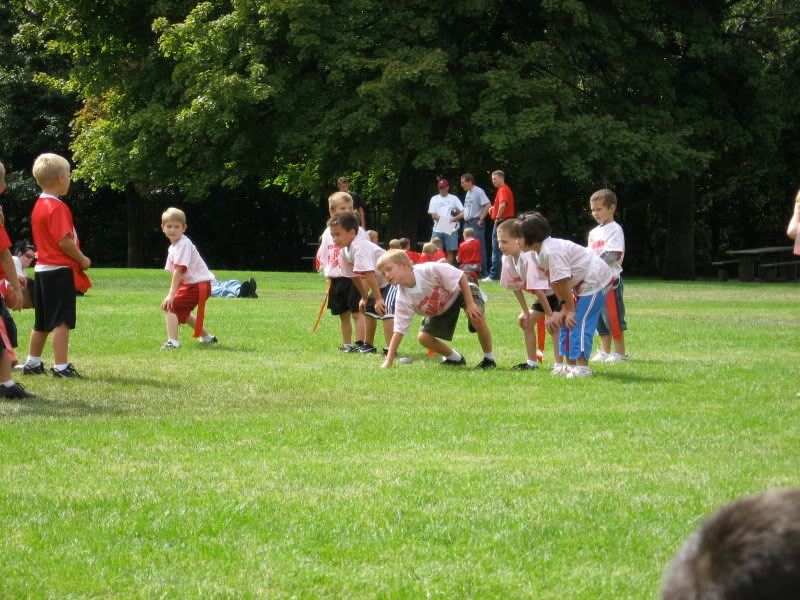 Then we go to BYU to watch them destroy the Air Force Falcons (Thanks Dad, for the extra ticket for Caiden):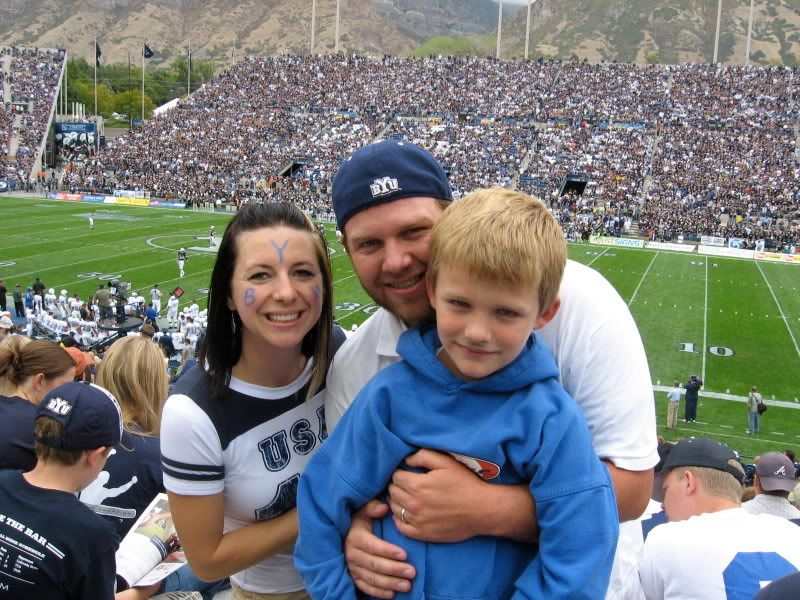 Then Utah loses in the most embarassing way to a MWC doormat in UNLV 27-0.
To top it all off, my wife is
HOT!!
Today we have a primary program at church, then we are going to try to go on a little hike before heading to my parents for a BD party.
What a great weekend.