We went up Little Cottonwood Canyon all the way to Alta. Rode a shuttle up another 2.5 miles on a dirt road and then did a 6+ mile hike up over to the Brighton resort (the end of Big Cottonwood canyon) and around various lakes. It has been a long time since we've done a hike this long, so it was quite nice, despite the fact that I'm extremely out of shape and kept slowing Alene down. She's so amazing and fit.
Here is the list of pictures:

Little Cottonwood trip
Some of my favorites:
"I found the wire cable from Lost"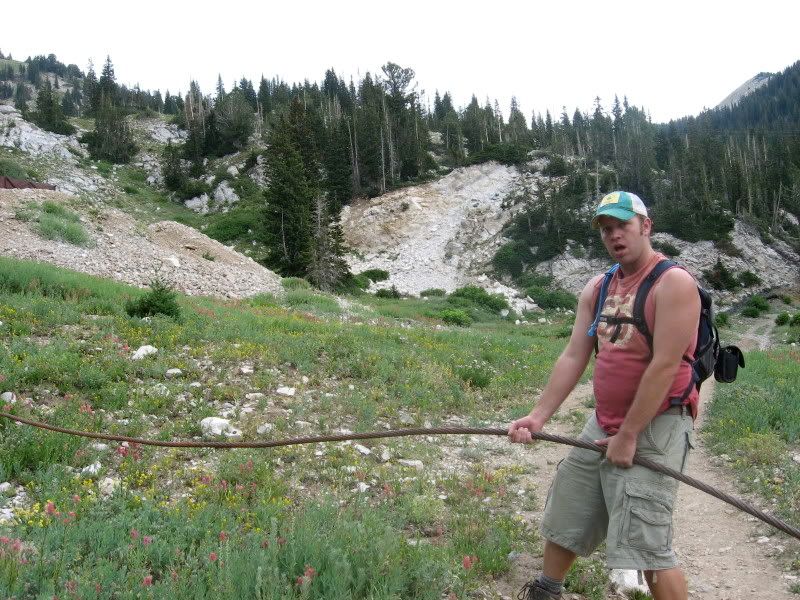 The most beautiful of all the Lakes up there