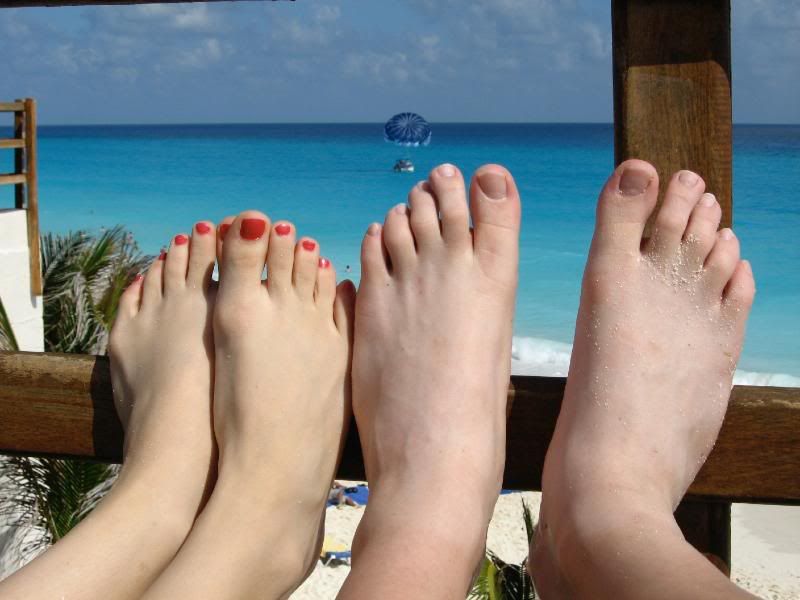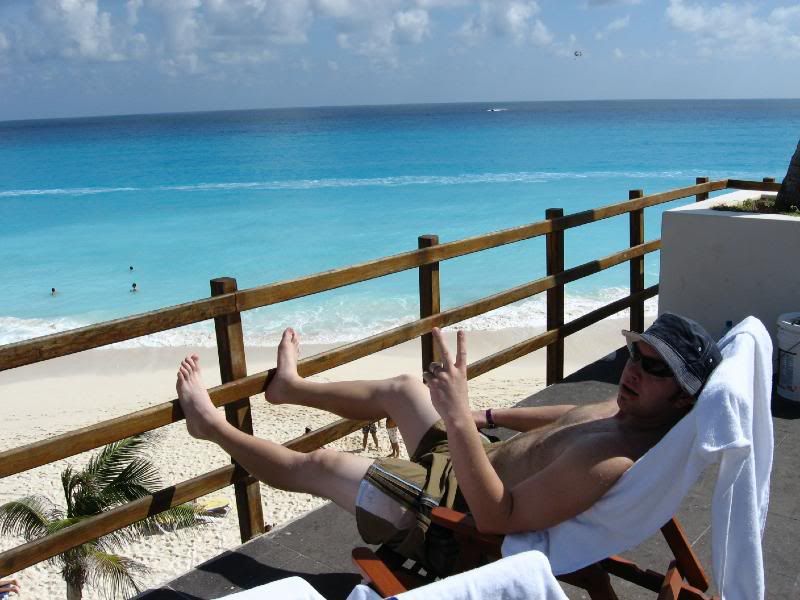 On the 2nd day, we had planned to just hang out at the resort and get familiar with our surroundings. We spent a good portion of it lounging by the pool or going into the ocean.
Our options for dining were (in my personal order of quality): a couple of shacks that served hamburgers/hot dogs/fries/drinks, International Buffet, Italian Buffet, Medditeranian restaurant, Mexican restaurant (the best chips/quacamole, Thai restaurant, and a Rodizo steakhouse. For breakfast, on every day, we chose the international buffet because it was quick and painless. However, one thing I discovered on that first day was how all their dairy products were either watered down, or lacked "cream", and their fruit juices were TOO concentrated and needed to be watered down. I took one sip of my milk there for breakfast and didn't have another one after that. I quickly started to find an appreciation for all things American (but knowingly it's because it's how I was raised). Almost every day for breakfast I ate the same thing: scrambled eggs, breakfast potatoes, toast, pineapple, and the occasional muffin. The mexican pastries were basically bread with some sort of frosting on it. They also serve beans and quesedillas for breakfast.
Here is a view of part of the pool behind us. The pool was SOOOO nice to swim in, but my only complaint is that there was no diving board or waterslide of some sort. That would have made it a blast.
The Hotel Zone is like a sand bar of hotels along the peninsula. Every major brand of hotel you can think of is there (Marriott, Hilton, Motel 6...just kidding). It reminded me of the strip in vegas, except without the large flashy lights (although it was still pretty bright outside at night) and the hotels were only along one side of the sand bar. We decided just to walk around a bit along the main road that runs along the hotels. It was here we experienced the hit and miss stench of the Lagoon on the other side of the sand bar.
Along the sand bar, opposite all the hotels are various shops (pharmacies, liquor stores, convenience stores and the occasional restaurant/fast food joint). We discovered down there that a regular hamburger at McDonalds was $3 (compared to $0.59 here).
This day was just a day to relax and that we did. At the end of the day, we took great care of our bodies to prevent the sunburn by using up as much alovera as we could. I drew a
smiley face
on my hairy chest. We were so anxious for the next day though....